Connect
Clean and free that doesn't cost the earth
At eEnergy, we stand out as one of the UK's top 5 digital energy service companies. Rapidly deploy onsite solar PV panels throughout your organisation with no upfront cost.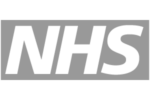 Reduce your energy costs by up to 20%
eEnergy's operating lease makes onsite solar systems accessible, with no upfront cost. This simple, solution cuts energy costs and emissions, while freeing up resources for other initiatives. We handle the maintenance, letting organisations focus on operations and easily embrace sustainability.
Don't wait – contact us today to start cutting your energy costs!
Rapidly deploy onsite solar with no upfront cost
Onsite solar PV enables organisations to swiftly cut energy costs and emissions with no upfront investment. Using a tailored, subscription-based model across their building portfolio, organisations become eco-friendly exemplars. Bespoke designs ensure optimal efficiency, making solar power integration seamless and cost-effective.
You simply pay a monthly subscription which, usually, is more than covered by the savings you'll make.
Move faster and skip the upfront cost.
Dive right into eSolar's budget-friendly annual subscription. Start saving with solar energy immediately and take ownership after just a decade!
Become sustainable superstars.
Harness solar PV, reduce energy costs, and emissions. Boost your green credentials, shrink carbon footprints, and spark eco-action against climate change.
Eco-power your way to a greener future.
Reduce energy bills by 20% with cost-effective, sun-fueled solar power. Break free from traditional providers, conserve resources, and champion sustainability. Embrace clean, green energy today!
Tailored design, that's worry free. Guaranteed.
Maximise onsite solar energy use, cut costs, and boost performance with our tailored, all-inclusive solar solutions. Enjoy worry-free, guaranteed performance – we've got you covered from financing to aftercare.
Accelerate your Net Zero journey to a sustainable tomorrow
Funding models
We offer multiple funding options for onsite solar, including Operating Leases, Power Purchase Agreements (PPAs), and Capital Expenditure. Operating leases require no upfront cost, with eEnergy managing maintenance. PPAs involve purchasing solar-generated power at a fixed rate, providing long-term energy cost stability. Alternatively, capital expenditure entails a direct investment in solar infrastructure, giving organisations full ownership and control over their renewable energy assets.
Operating lease
Operating lease.
Adopting onsite solar through an operating lease provides a simple and accessible solution for organisations transitioning to renewable energy. With no upfront cost and a fixed 10-year monthly payment plan, eEnergy manages maintenance while organisations enjoy reduced energy costs and lower emissions. This approach supports a greener future, allowing organisations to allocate resources towards other strategic goals and seamlessly integrate solar energy into daily operations.
Key advantages include:
No upfront cost: Adopt solar power effortlessly without initial investment.
Fixed monthly cost: Enjoy a predictable 10-year payment plan.
Managed maintenance: eEnergy takes care of system upkeep, simplifying the process.
Reduced energy costs: Generate clean energy on-site and lower expenses.
Lower emissions: Support a greener future by minimising carbon emissions.
Resource allocation: Redirect resources towards other strategic initiatives.
Simplified transition: Integrate solar energy seamlessly into daily operations.
Off-balance sheet compliant: can be treated as an operating expense.
Shorter term commitment: Pay less finance, 10-year term vs a 15-25-year term for a PPA
Long-term benefit: Multiple options available at the end of the contract term
Additional income: Energy that is not used is exported to the grid for additional income
Power purchase agreement.
Opting for onsite solar systems with a Power Purchase Agreement (PPA) presents a flexible and convenient renewable energy solution for organisations. You lease your roof space to eEnergy and we own, operate, maintain and manage the system. With contract lengths ranging from 15 to 25 years, organisations benefit from fixed energy rates, reduced costs, and lower emissions. This approach enables organisations to support a greener future without the responsibilities of ownership.
Key advantages include:
Duration flexibility: Choose contract lengths from 15 to 25 years.
Fixed energy rates: Enjoy long-term price stability by locking in rates.
No ownership responsibilities: eEnergy manages maintenance and upgrades.
Reduced energy costs: Purchase solar-generated power at competitive prices.
Lower emissions: Support a greener future by decreasing carbon emissions.
Simplified transition: Seamlessly integrate renewable energy into operations.
Scalability: Expand solar capacity as organisational needs grow.
Capital expenditure.
Deploying onsite solar systems through capital expenditure enables organisations to take full ownership of their renewable energy infrastructure. This approach leads to long-term savings, potential tax incentives, and increased property value. By generating clean power onsite, organisations lower emissions and reduce grid reliance, while enjoying customisable solutions tailored to their specific needs, contributing to a greener, more energy-independent future.
Key advantages include:
Full ownership: Retain control over your solar infrastructure.
Long-term savings: Reduce energy costs over the system's lifespan.
Tax incentives: Potentially benefit from government tax incentives and rebates.
Increased property value: Boost asset value with solar installations.
Lower emissions: Contribute to a greener future by cutting carbon emissions.
Customisable solutions: Tailor solar systems to meet specific organisational needs.
Energy independence: Generate power onsite and reduce reliance on the grid.
Managed maintenance: Hassle-free option for eEnergy to take care of maintenance.
Additional income: Energy that is not used is exported to the grid for additional income
eSolar
Unlock the power of onsite solar systems with an operating lease, PPA, or capital expenditure. Experience cost savings, lower emissions, and greater energy security. Act now and propel your organisation towards a sustainable future. Contact us to find your perfect solar solution and make a lasting environmental impact.