Hotels, restaurants, and sports stadia
Revamping Sports Stadia, Hotels, and Restaurants – time to eliminate energy waste, save money, and reduce carbon emissions. Harness innovative tech and eco-savvy practices to enhance guest experiences, minimise environmental impact, and champion a greener, more vibrant hospitality industry – all with no upfront costs.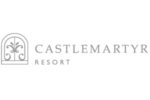 Save up to 50% on your energy
Transform your buildings into a sustainable powerhouses.
eEnergy provides comprehensive energy-as-a-service solutions, transforming leisure and hospitality businesses into sustainable powerhouses by addressing energy waste and making Net Zero profitable.
We champion the transition to cleaner energy through our energy procurement services, on-site solar energy adoption, EV charging integration, and advanced LED lighting, while optimising consumption through the MY ZeERO energy analytics platform.
Embrace eEnergy to reduce your carbon footprint, save on costs, and create a vibrant, green future for your customers and staff, ensuring a more efficient and eco-friendly environment for all.
We improve four fundamental areas
Save energy and reduce your carbon footprint by improving four fundamental areas with no upfront cost.
MK Dons
"The knowledge and expertise provided by eEnergy has been invaluable in a challenging energy environment."
Pete Winkleman,  Chairman
We understand your challenges
No matter what stage your are at on your Net Zero journey, we're here to propel you towards a sustainable future with impact; and with more than 1000 efficiency projects completed, we understand your challenges.
Lack of capital funding.
We fund your energy efficiency projects upfront, in return you pay a monthly fee that's fixed for the life of the service.
Transparency in savings available.
Our MY ZeERO platform tracks the savings you make, providing 100% transparency and assurance.
Lack of knowhow and resources.
Our energy experts will guide you every step of the way, ensuring all of your stakeholders are kept fully informed and provided with the information they need.
Other pressing priorities.
We understand that getting to Net Zero is challenging, that's why we've made the journey profitable allowing you to spend the savings on what matters most.
How it works
4 simple steps to save energy with no capital.
No obligation survey
A no obligation, data-driven energy and lighting survey to assess your current energy consumption, infrastructure and lighting levels.
Audit grade proposal
Within 2 weeks we will present a detailed proposal outlining our proposed efficiency solutions tailored to your needs, along with your projected savings.
Installation
We switch your inefficient technology to new efficient and high-quality products with no disruption to your day-to-day operations.
Energy as a service
You pay a fixed monthly fee out of your savings. Your new equipment is fully maintained at its optimum level for the life of the service.
What our clients say
Castlemartyr Resort Hotel.
"Dealing with eEnergy was a very easy and straightforward process. From initial contact to project completion everything was communicated in a clear and concise manner. The proposal was well presented, the handover and training provided was a very high standard, the project was delivered on time and the workmanship surrounding actual install was excellent with great respect shown to the property."
Barry Hennessy, Director of Property
Royal Opera House.
"The Shakespeare's Globe chose the Arts Basket electricity contract because we calculated a 4% saving versus our own standalone purchasing and we were also able to secure renewable electricity. The following year we saw a further substantial benefit from the Arts Basket's long term purchasing strategy."
Ian Dixon – Chief Operating Officer
Hilton Hotels.
"Using MY ZeERO helped us identify areas where the BMS wasn't working as it should and highlighted plant equipment that was beginning to fail. I believe it to be a great asset to reducing energy in the hotel and would thoroughly endorse its use in any commercial property."
Elliot Porter, Chief Engineer


Accelerate your journey toward Net Zero, today
eEnergy revolutionises hotels, restaurants, and sports stadia into sustainable hubs with all-inclusive energy-as-a-service solutions. Championing solar power, EV charging, advanced LED lighting, and energy analytics optimisation, we pave the way to a greener future. Seize the opportunity to slash carbon footprints, save costs, and enrich communities.
Fast-track your journey to Net Zero and beyond with eEnergy's end-to-end energy management – act now!
Here are the most common questions asked when considering our service
What happens at the end of the contract?

After the initial contract term is completed, you can continue benefitting from your solution; eliminating energy waste, reducing lighting costs, generating clean solar energy or charging electric vehicles. We will present a number of options to you so that you can continue to enjoy lower energy costs and carbon emissions, including hassle-free service and maintenance.
What if we don't see the savings in your audit?

You will! eEnergy have completed over 1000 projects across the public and private sector, and our data driven process and technology platform ensures total accuracy in calculating both your current costs and projected savings.
Wouldn't it be cheaper to do it ourselves?

We have supplier level agreements with leading manufacturers across Europe, which gives us access to the highest quality products at the most competitive pricing. This means that, even with our fee added, the total price you pay over the contract will be comparable to installing these energy solutions yourself.

By using eEnergy, you are eliminating the need for upfront costs, and including maintenance in fixed monthly fees.
How long is the service?

Our service contracts are typically for 5-10 years, during which we fully maintain your equipment.
Can I use my own capital funding?

Yes of course. If you'd rather fund your project with your own capital, then we are more than happy to discuss alternative funding options with you. You can even use a mix of your own capital and our funded solution.